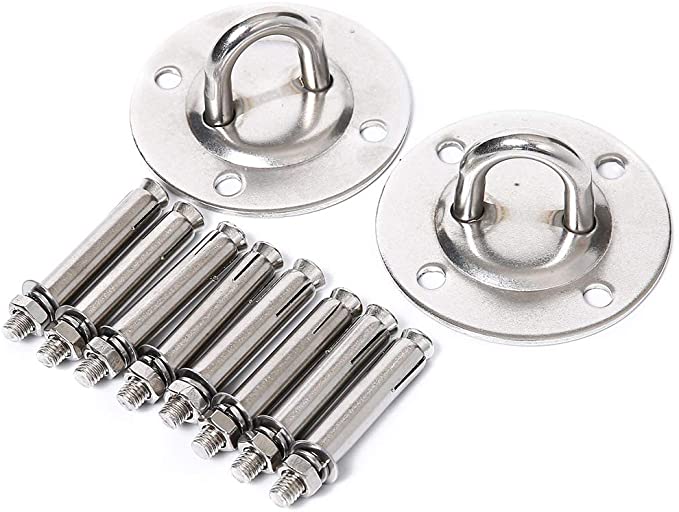 Chilly Aerial Yoga Swing Set - Yoga Hammock Trapeze Sling Kit + Extension Straps…
100% Quality Assurance: We Promise 24 Months Buyer Assurance and Lifetime Support. Two Kit Options: Option 1: Basic kit+Extension Straps; Option 2: Basic kit+Extension Straps+Hooks. You can choose according to your needs.
Description
Good Load Capacity and Unique Feactures: This Aerial Swing Made of High Strength and High Quality Parachute Material Fabric and Polyester Taffeta, the Flying Yoga Hammock is Heavy Duty and Durable, Which its Max Load-Bearing Capacity is up to 450 lb (200 kg). Large & Comfortable Thick Padded Foam Handles and A Spacious Triple Stitched Swing Seat Pushing the Boundaries of Comfort During Any Aerial Yoga Swing Exercise. Health Benefits: Whether Using It for InversionTherapy For Spinal Decompression or Upper Body Strength Building Such as Using It as A Dip Stand, the Versatile Aerial Yoga Sling is Sure to Invigorate Your Health. NOT INCLUDED: If You Need Mounting accessories, You need Choose Basic kit+Extension Straps+Hooks.